Fire Protection Roller Shutter Motors 800kg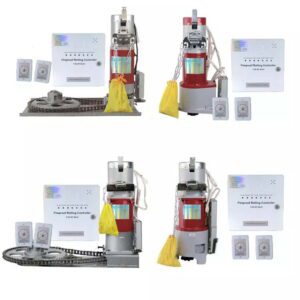 Fireproof Rolling Door Motor
Models are from 600KG to 2000KG (can be customized according to customer requirements)

Not affected by power outages

A series of fireproof accessories such as smoke sensor and temperature sensor can be configured
The whole set of fire shutters could be customized
110V/220V/380V are ok for our Fire Protection Roller Shutter Motors, and Fireproof Roller Door Motor. 100% copper material inside the motor, so it has a larger capacity and
durable than other motors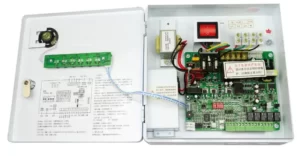 The fire shutter door controller is a fire control device used for public production.

It can control the rise and fall of rolling doors to achieve evacuation crowd and fire isolation.

It has a quick-release control device, which can be realized by starting the power supply when the power supply fails.
The weight of the Fire Protection Roller Shutter Motors and shutter door decreases intermittently, and there is a median waiting function (waiting time set by itself). Wait until the end of the boot speed again, to the lower limit
stop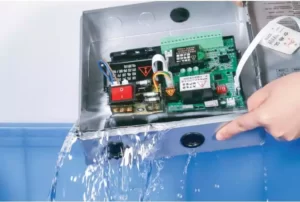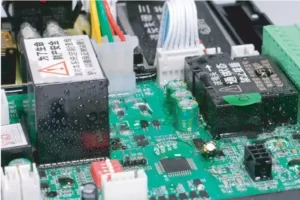 | | | | | |
| --- | --- | --- | --- | --- |
| Model | 600 KG | 1000KG | 1500KG | 2000KG |
| Rated Power | 250W | 370W | 800W | 1500W |
| Type of Chain | 10A | 10A | 12A | 16A |
| Output Speed | 5.5 r/min | 4.0 r/min | 4.0 r/min | 3.5 r/min |
| Output Torque | 335 N.m | 750 N.m | 1100 N.m | 2450 N.m |
| Elevation | 600KG | 1000KG | 1500KG | 2000KG |
| Rolling Tube Diameter | 5″ | 6″ | 8″ | 8″ |
| Max Elevation Distance | 6m | 9m | 9m | 16m |
| Short-Time Rating | < 10min | < 10min | < 10min | < 10min |