Roller Shutter Center Motors MRTRS-360
Rolling shutter is commonly used for garages, godowns, shops, etc. as they are quite strong and offer proper safety to the property. The door shutter
Roller Shutter Center Motors are used in Rolling Shutters up to 10m x 10m . It can be Operated by remote control and ordinary switch. During Power fail, it allows to operate the rolling by hand.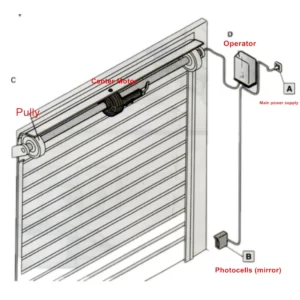 Fitted at the center of spring system suitable for upto 360 kgs Rolling Door Manual Operation on power fail clutch key for locking ( optional ) 100% safety due to spring system remote control ( optional )
Specification:
| | |
| --- | --- |
| ITEM  | DESCRIPTION |
| Brand Name | MRTECH |
| Model Number | MRTRS-360 |
| Type | Automatic Door Operator |
| Name | Door Operator |
| Usage | Garage Shutter Door |
| Material | Aluminum alloy |
| Voltage | 110/220V |
| Torque | 420N.m |
| R.P.M | 10 |
| Limit Switch | 6m |
| Power | 970w |
| Consumption | 3.9A |
| Motor Weight | 18KG |
| Tube Rolling | 60mm/76mm |
| Pulley | 240mm/260mm |
| Max. Shutter Weights | 360KGS |
| MOQ | 3 Set |
| Application | Villa, Residentials, Commercials |
Application
Roller Shutter Center Motors used in residence, Apartments, warehouse, Hotel, Banks,….etc upto ( 360kgs )
| | |
| --- | --- |
| Accessories Included With MOTOR | Control Board With Remote, Manual Release Break System, Flexible Cable, Electro Brake, Limit Switch, Brake Lining. |
| | |
| --- | --- |
| Optional Accessories | Bluetooth Controller, Wi-fi Mobile Access with ( Voice Command Through Google Assistant, Alexa, Siri ), RFID , Fingerprint, Vehicle LOOP Detectors, Face Recognition. |
Features
Motor Not visible.
use safety spring.
Manual Operation all time Thermal Protection.
Built-in Speed Reducer
Digital Lock Remote Control
Electro Magnetic Lock ( optional )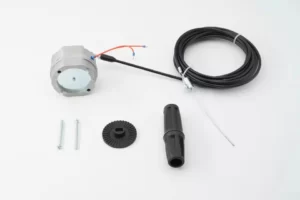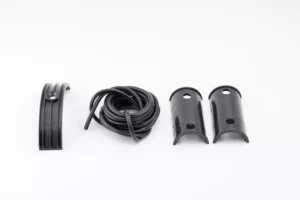 Manual Roller Shutters Vs Motorized Shutters
Electric Roller Shutters:
A very popular choice, Roller Shutter Center Motors are controlled by a motor that opens and closes with the push of a button. These shutters can be operated by remote control or with a wall-mounted control panel.
Easy to open and shut.
Ideal for homeowners who find manual shutters hard to open and close.
Durable, Offering secure protection from the elements and would-be intruders.
can be programmed to open & close at particular times of the day.
can be controlled remotely.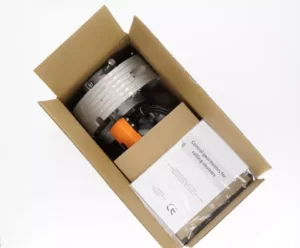 Manual Roller Shutters:
Manual roller shutters utilize a winder or crank for opening and closing. This type of shutter is also very popular with house owners looking for cost-effective shutters. Manual roller shutters are durable and no electricity is required for operations
Automatic Rolling Shutter Motor:
owing to the presence of our expert team members, we have been able to offer a wide range of Roller Shutter centers. Motors. These are available with us in various technical specifications and ranges as per the precise demands and requirements of clients. Our finely designed devices are available in various ranges and models
Advantages of Roller Shutter Center Motors:
Secure: Roller Shutter doors are made of strong metals like steel and aluminum. This makes roller shutters robust and durable, which is the perfect deterrent against thieves.
Fire Protection: Roller Shutter Center Motors can help slow the spread of fires. What's more, some roller shutters come with a fire-protecting rating, which means the shutter is built to withstand a fire for a certain amount of time
Easy to operate: Most Roller shutter doors operate electrically, making them easy to open and close. It's as simple as the push of a button.
Rust and scratch protection: Roller Shutters often have special coatings to prevent rust and scratches. And if you find any rust or damage, then you can just re-paint the shutters to continue using them for a long time.
Insulation: Roller Shutter Center Motors offer insulation benefits. Not only do they block out noise to an extent, but they can also help to keep your property warm in the winter and cool in the summer. This can help cut your electricity and gas bills too
Customizable: We know your company's brand is important. That's why you can choose from a wide range of colors with our in-house powder coating service. What's more, Powder coating makes our shutters stronger, more durable and more durable and more resistant to scratches, chipping, and corrosion.
Technical Parameters
Torque

(Nm)

R.P.M

Limit Switch

(m)

Running Time

(min)

Power Absorbed

(w)

Consumption

(A)

Lifting

(KGS)

Shutter Shaft Diameter (insert)

(mm)

Flange/Drum Diameter

(mm)

120
10
6
4
396
1.72
120
60mm(48mm)
 200mm/200mm
140
10
6
4
450
1.95
140
60mm(48mm)
 200mm/200mm
160
10
6
4
510
2.21
160
60mm(48mm)
 200mm/200mm
180
10
6
4
590
2.56
180
60mm(48mm)
 200mm/200mm
200
10
6
4
620
2.68
200
60mm(48mm)
 200mm/200mm
240
10
6
4
725
3.15
240
60mm(48mm)
 200mm/200mm
260
10
6
4
800
3.48
260
60mm(48mm)
 200mm/200mm
360
10
6
4
880
3.64
360
60mm(48mm)
 200mm/200mm
420
9.5
6
4
970
3.95
420
76mm(60mm)
 240mm/260mm