Single Phase 260 KG Central Motor with Brake for Shutter
| | |
| --- | --- |
| Notice |  If you want to place an order, please contact the seller, and we will calculate the cheapest freight for you! |
Manual roller shutters utilize a winder or crank for opening and closing. This type of shutter is also very popular with house owners looking for cost-effective shutters. Manual roller shutters are durable and no electricity is required for operation but owing to the presence of our expert team members, we have been able to offer a wide range of Single phase Automatic Roller Shutter Center Motors. These are available with us in various technical specifications and ranges as per the precise demands and requirements of clients. Our finely designed devices are available in various ranges and models are 120KG, 180KG, 240KG, 260KG, 360KG, 460KG.
Insulation: Single Phase 260 KG Central Motor with Brake for Shutter offer insulation benefits. Not only do they block out noise to an extent, but they can also help to keep your property warm in the winter and cool in the summer. This can help cut your electricity and gas bills too
Customizable: We know your company's brand is important. That's why you can choose from a wide range of colors with our in-house powder coating service. What's more, Powder coating makes our shutters stronger, more durable and more durable and more resistant to scratches, chipping, and corrosion.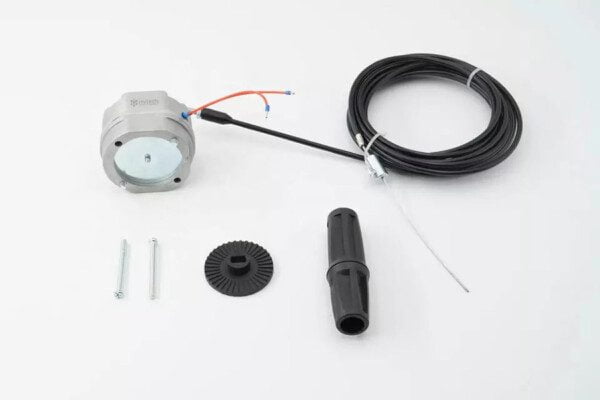 Features of Single Phase 260 KG Central Motor with Brake for Shutter:
Motor Not visible.

use safety spring.

Manual Operation all time Thermal Protection.

Built-in Speed Reducer

Limit switch

Digital Lock Remote Control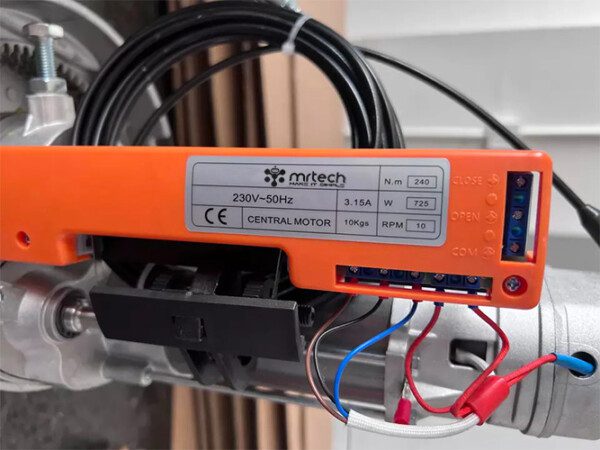 Technical Specifications:
| | |
| --- | --- |
| Brand | MRTECH |
| Model No | MRTECH M260 |
| Product Name | Single Phase 260 KG Central Motor with Brake for Shutter |
| Motor Type | Center Rolling Shutter Motor |
| Material | Aluminum Alloy |
| Voltage |  220V AC |
| Torque | 260 N.m |
| R.P.M | 10 r.p.m |
| Limit Switch | 6 m |
| Cut Out Temperature | 4 min |
| Power Absorbed | 800 W |
| Consumption | 3.48 A |
| Lifting | 260Kgs |
| Tube Rolling | 60 mm |
| Pulley | 200 mm |
| MOQ | 3 Set |
| Usage | Garage Shutter Door |
| Package Included | Motor, Radio frequency receiver, Remotes |
| Applications | Medical stores, Bike Showrooms, Commercial Buildings, Car Garage, etc. |
Optional Accessories for Center Rolling Shutter Motor:
Bluetooth controller.

Wi-Fi mobile access Controller.

RFID with Detector.

Face Recognition.

Photocell sensor.

Electrical  Side lock and center Lock.

Bluetooth USB Controller.

Safety Break system.