Dual Channel Ground Sensors Vehicle Loop Detector MR-VLDS2
| | |
| --- | --- |
| Notice | If you want to place an order, please contact the seller, we will calculate the cheapest freight for you! |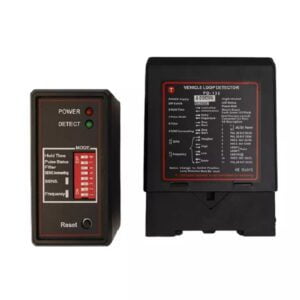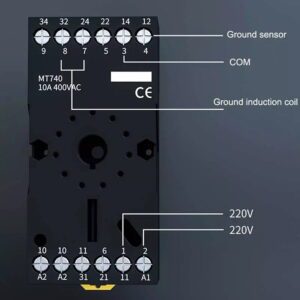 This product is an inductance coil type vehicle detector. The principle is that the metal parts of the vehicle will change the inductance value of the detection loop, and the microcontroller will analyze it to determine whether the vehicle exists. Used to control gates, fences, parking lot barriers and card machines.
Installation of Ground Sensors Vehicle Loop Detector
The vehicle detector must be installed as close as possible to the probe coil in a dry, waterproof environment. In the process of installing the vehicle detector, the vehicle detector should be kept at a certain distance (about 10-20mm) from other equipment or devices to facilitate maintenance. Whether the detector can work well depends largely on the parameters of the induction coil it is connected to. Several important parameters of the coil are as follows: coil material, coil shape and whether it is properly constructed and embedded.
Specification:
| | |
| --- | --- |
| Brand  | MRTECH |
| Model No | MR-VLDS2 |
| Product Name | Ground Sensors Vehicle Loop Detector |
| Channel | Two channel |
| Supply Voltage | AC110V / 220V DC24V / 12V |
| Operating Temperature | -20ºC ∼ +65ºC |
| Storage Temperature | -40ºC ∼ +85ºC |
| Frequency Range | 20KHz ∼ 170KHz |
| Reaction Time | 100ms |
| Sensitivity | Adjustable in 3 Increments (high, medium, low) |
| Loop Inductance | Total loop plus connection wiring: 50μH to 1000μH; Ideal is 100μH to 300μH |
| Loop Connection | <5m optimal |
| Dimension | 78 x 40 x 108mm (L x W x H) |
| MOQ | 3set |
| Application | Parking System, Roadway control, etc |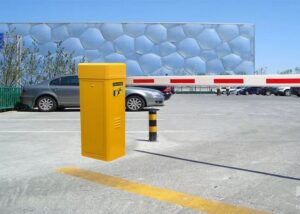 Sensitivity adjustment
Sensitivity is adjusted by sliding switches on the top panel.
There are three levels of sliding switch: those marked "H" are high sensitivity, those marked "M" are medium
sensitivity, and those marked "L" are low sensitivity. During the test run, the sensitivity value is set to a lower level.
Attention:
If there is no output from the Dual Channel
Ground Sensors
Vehicle Loop Detector after the actual test, the sensitivity value is increased by one gear. Repeat the operation as described above until the vehicle detector is stable and working normally.